Download the DxPx US 2022 Brochure:
Experience one-to-one partnering
Learn from riveting fireside chats & insightful panel discussions
Discover 700+ exhibitors, 200+ product categories, and live demos at the AACC Clinical Lab Expo!
Watch 42PLUS1 Pitch Award live!
End your day in our legendary DxPx rooftop reception!
one-to-one partnering and access to the DxPx Startup City.
9:30 am – 10:00 am
Opening speech
Welcome speech, DxPx US 2022.
10:30 am – 11:30 am
Panel discussion
European Startups: Undervalued opportunities for US Investors?!
12:00 pm – 1:00 pm
Panel discussion
The future of AI in health care.
2:00 pm – 3:00 pm
Panel discussion
Upscaling & manufacturing in Cell & Gene Therapies – Current challenges and solutions.
4:00 pm – 5:00 pm
Fireside chat
Establishing a new diagnostics gold standard in biomarkers. The importance of clinical involvement in launching novel diagnostics to change the standard of care.
10:00 am – 11:00 am
Panel discussion
Post-merger integrations in life sciences. The good, the bad, the ugly.
12:00 pm – 1:00 pm
Panel discussion
Digital health funding: Staying the course in choppy waters.
1:30 pm – 3:30 pm
42PLUS1 Satellite FINALS

Watch live pitches from 8 innovative startups from the diagnostics, digital health, precision medicine, & life science tools industries.
4:00 pm – 5:00 pm
Fireside chat
The current state and the future of single-cell tools and diagnostics.
7:00 pm – no end given
Reception
Join the legendary DxPx Reception! At the Rooftop Bar of Hiltons at McCormick Place.
9:30 am – 12:00 pm
Go beyond

Discover exciting startups at the DxPx Startup City.
Get to know ASCO Conquer Cancer; our charity partner.
Catch up on more meetings and make the best out of this opportunity.
Get to know the speakers joining DxPx US 2022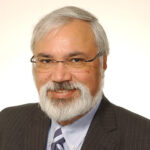 Kelly DePonte
Managing Director


Kelly is a Managing Director at Probitas Partners responsible for research and he has 29 years of experience in private alternative fund investing and fundraising. Previously he was the Chief Operating Officer at Pacific Corporate Group, a consultant and fund-of-funds manager, focused on private equity partnership investment program globally. He has an MBA from the UCLA Anderson School of Management and a BA from Stanford University. He is currently a member of the Advisory Board at the Investment Management Due Diligence Association.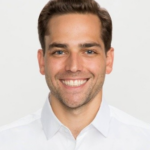 Sebastien Latapie
Principal, Dynamk Capital LLC​

Sebastien Latapie has worked at the intersection of healthcare and technology for the last 10 years. He started his career in academia studying immunology and biochemistry at McGill, spent four years in consulting focused on healthcare, before joining Dynamk in 2019 where he focuses on partnering with startups enabling the future of life sciences.​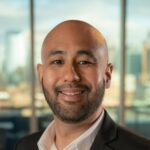 Bobby Reddy, Jr.
CEO and Co-founder



Prenosis is a health tech innovator devoted to ushering in a new era of precision diagnostics in acute care using artificial intelligence. Its Immunix precision diagnostics platform leverages machine learning algorithms trained on deep biological data and broad clinical data to more holistically capture and illuminate the complex health states of patients. Its proprietary NOSIS dataset is the largest and fastest growing hybrid biomarker-clinical dataset for sepsis care. The Sepsis ImmunoScore diagnostic on the Immunix platform has the potential to save thousands of lives and billions of dollars in healthcare spending annually.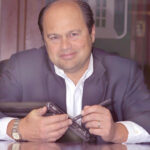 R. A. Bavasso
CEO




Richie Bavasso is a progressive life science entrepreneur and innovator driving new digital diagnostic and therapeutic initiatives. He is currently CEO and co-founder of nQ Medical Inc, a machine learning computational biomarker company leveraging personal devices to manage neurodegenerative diseases (AD, MCI, ALS, MS, PD). nQ builds powerful, AI solutions to support the continuum of neurological health. He serves as an international digital medicine consultant for German Enterprise. In this role, he supports these governments by advising and assisting life sciences, MedTech, and digital health start-ups in expansion into the US market.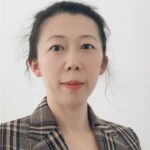 Ye Bu
Managing Director for Strategy and Business Development


Ye Bu has been with GE Healthcare since July 2021. Prior to GEHC, Ye serves as Managing Director at Guggenheim Securities with a focus on mergers and acquisitions in the medical technology sector. Before joining Guggenheim, Ye was a Director at Smith & Nephew for corporate development efforts in its Advanced Surgical Device business unit. Prior to that, Ye was a Vice President in the Healthcare investment banking group at Bank of America Merrill Lynch. Ye has worked on numerous merger and acquisition buy and sell-side mandates. Prior to Bank of America Merrill Lynch, she worked as a senior researcher at Dow Jones Newswires in China.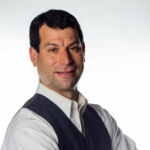 Bryan Poltilove
Operating Partner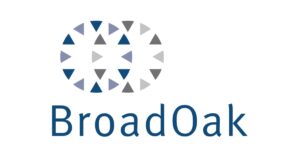 Accomplished business leader in life science industry with a track record of steady career progression and increasing general management responsibility. Six Sigma Black Belt with analytical problem-solving and a broad commercial perspective. Skilled in leading teams, managing change, and driving innovation.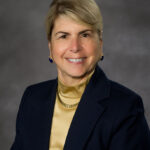 Donna Edmonds
CEO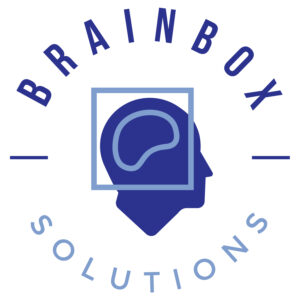 With 30+ years of healthcare experience she served in senior management roles for 10 diagnostic companies and has a key leadership in two company exits. A recognized leader in Cardiovascular Diagnostics. She is also the past Governor-appointed member of the Virginia Biotechnology Research Park Authority (9 yrs) and is currently on the Boards of Mid Atlantic-based BioHealth Innovation dedicated to translating science into market entry products.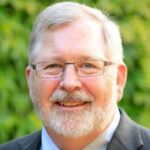 Paul Goodwin
Science Director, Cytiva​



His role is to investigate ways to convert challenges into business opportunities. and he helps drive innovation processes within Cytiva, Pall Biotechnology, and other Danaher operating companies.​ He is the Past-President of The Histochemical Society and serves on several advisory councils including the Leadership Advisory Council for the Advanced Regenerative Manufacturing Institute. He is the Co-Director of the upcoming Gordon Research Conference titled "Advanced Cell and Tissue Biomanufacturing" planned for June 2023.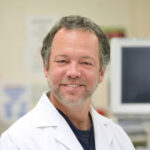 Frank Peacock
Chief Medical Officer


Frank Peacock IV, MD, FACEP, FACC is a Professor of Emergency Medicine and Vice Chair of Research for the department of Emergency Medicine at the Baylor College of Medicine, in Houston, Texas. With over 600 peer reviewed publications, predominantly on heart failure and acute coronary syndromes, Dr. Peacock is also the co-editor of the textbooks Cardiac Emergencies, Short Stay Management of Heart Failure, Short Stay Management of Chest Pain, and Short Stay Management of Atrial Fibrillation. ​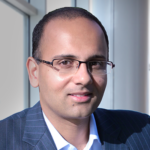 Sridhar Iyengar
CEO & Founder A serial entrepreneur in IoT, medical devices, and wearables, Sridhar was a founder of Misfit, makers of elegant wearable products acquired by Fossil in 2015. Prior to Misfit, he founded AgaMatrix based on his Ph.D. research, a blood glucose monitoring company that made the world's first iPhone-connected medical device. Sridhar holds more than 50 U.S. and international patents and received his Ph.D. from Cambridge University as a Marshall Scholar.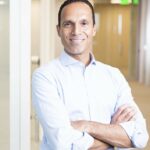 Ingo Chakravarty​
Vice President and General Manager, Rapid Diagnostic Solutions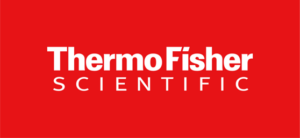 ​

Ingo has over 25 years of experience building and leading high performance organizations in healthcare. He was President and CEO of Mesa Biotech, a rapid-PCR technology and testing company in infectious disease. Mesa was acquired by Thermo Fisher for up to $550M in February 2021. He spent the last two decades building global business, holding senior leadership positions at Navican Genomics, GenMark Diagnostics, Gen-Probe, Roche and Ventana Medical Systems.​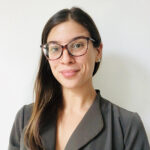 Adriana Krasniansky
Research Manager
.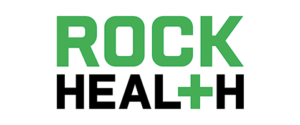 Adriana supports the Research team at Rock Health as an associate. Previously, Adriana worked as a researcher and strategist for health-centered organizations including C-TAC (the Coalition to Transform Advanced Care) and the Massachusetts Office of Elder Affairs. Adriana earned her bachelor's degree in business from Fordham University and her master's degree in health equity and aging studies from Harvard University. Adriana has published research and led projects related to technology ethics, community-based digital health programs, and virtual care services for Medicare populations.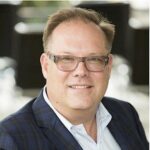 Rodney Turner
Principal


25 years experience in life science research and biotechnology tools industry. 10+ years experience in biotech start-up, consulting and corporate settings in life science business development, sales and marketing and strategy development.
Advisory services to large corporate entities with interest in biotechnology tools and advisory to corporate boards and investment professionals regarding the biotechnology tools market and opportunities. Additional focus on non-US companies requiring perspective on US market for investment capital, licensing, and corporate partnership.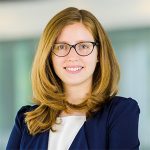 Julianne Roseman
Senior Associate


Julianne is an experienced early-stage healthcare investor.
Currently, she leads health ventures at Plug and Play where she's made over 16 investments and worked with over 24 global corporations, covering pharma, payors, providers, consumer, and government. She previously worked on strategic projects and business development for a global
nonprofit
and started her career at a biotech venture fund.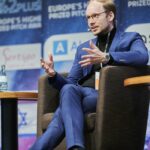 More speakers
to be announced every week!
Welcome to DxPx! It is our fourth year holding the DxPx Conference, and we are happy to share this success with all of you.
This year, the whole DxPx team is excited to reach another milestone which is being in person at AACC Clinical Lab Expo, in McCormick Place, Chicago for the first time. Being in the flesh in the US this year certainly paves the way for more startups, growth companies, industry leaders, and investors to join the partnering conference and develop valuable business connections.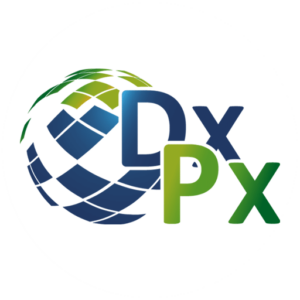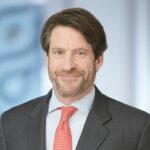 John C. Riddle
Managing Director
Moderator
.



John leads BGL's advisory activities in the Healthcare & Life Sciences investment banking group, which comprises both corporate investment banking and real estate capital markets capabilities. Together with his team, John maintains an ongoing coverage effort with broad activity across several sectors, including health facilities, physician services, and ancillary providers; diagnostics and research tools; medical device and products; and select healthcare technology verticals, including payor services, data analytics, and clinical automation.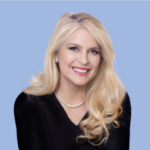 Michele Colucci
Principal
Moderator

Michele Colucci, Founder + Managing Partner, is a lawyer, investor, serial entrepreneur, and philanthropist.  Currently, Michele serves on the Boards of Directors Nephrosant, Optina Diagnostics, Prime Genomics, and Delphi Diagnostics and previously the Global Indemnity Group. She is also an Advisor to eHealth Analytics and Quantellia (a platform powering decision-based analytics through artificial intelligence). She has blogged for the Huffington on female entrepreneurship and is an award-winning expert on E-Local. She served as a guest lecturer and mentor at Stanford University's School of Engineering focused on Global Marketing and Entrepreneurship and has lectured at USF in marketing and at USC's Gould School of Law.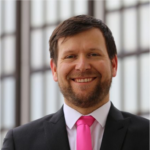 Volker Gatterdam
VP Commercial
Moderator


Dr. Volker Gatterdam
studied chemistry in the beautiful city of Marburg, Germany. He holds a doctoral degree with summa cum laude in biochemistry from the University of Frankfurt where he laid a solid foundation for his scientific interests. His work is focused on the chemical modifications of surfaces for the design and fabrication of biosensors. His interest in the fascinating technology of focal molographystarted during his in Prof. Janos at ETH Zurich. His continuous passion for the technology led him to be one of the co-founders of lino Biotech. Dr. Gatterdam´s combined focal molography and business knowhow strengthens lino´s project and quality management.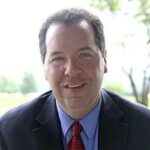 Angus McQuilken
Industry Relationship Executive
Moderator Angus McQuilken has 29 years of experience in leadership positions in communications, marketing, business development and public affairs. After nine years as the state's lead communicator in life sciences, he is now leading life sciences practice growth initiatives for McDermott Will & Emery.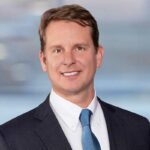 Christoph Brandenberger
Managing Director Healthcare and Life Sciences
Moderator


He is a healthcare and life sciences investment banker with a background of over 20 years in all aspects of operations planning, financial management, and general management for Diagnostics, Research Tools, CRO, CDMO, and Medical Devices companies. He has a very strong international business background that includes both U.S. and trans-European experience.​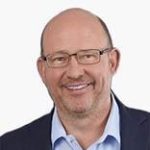 Mike Hardgrove
Moderator Provides international tax & legal advice for public or private multi-national clients, related to tax-efficient planning, cross-border transfers, internal reorganizations, and business transitions.  His practice focuses on growing, acquiring or exiting multi-country businesses, including assessing exposures, recommending tax-efficient strategies, and executing the necessary legal steps. He is known to consistently identify tax-saving opportunities and provide valuable strategic planning. 


European Startups: Undervalued opportunities for US Investors?!
July 26th, 2022 | 10:30 am - 11:30 am
Cross-border investments from US-based VCs in European startups have continuously increased over the past years. In 2021, every 5th European deal had at least one U.S. investor on board, up from 17% in 2020 and 15% in 2019. Investors and entrepreneurs on this panel will discuss the unique challenges and opportunities that result from such cross-board deals and provide tips on how to best find and attract the right partners in oversea.
The future of AI in health care.
July 26th, 2022 | 12:00 pm - 1:00 pm
Almost everyone considers AI applications in health care to become a game changer with major benefits on patient treatments and cost structures. Yet, regulatory approval and education of users such as physicians to trust algorithms remain challenging. In this panel we review how large-cap and smaller startups successfully overcame some of these hurdles and discuss what is needed over the next 5 years to realize more of the value that AI can offer to the health care system.
Upscaling & manufacturing in Cell & Gene Therapies Current challenges and solutions.
July 26th, 2022 | 2:00 pm - 3:00 pm
Cell & Gene Therapies are considered to be the next big wave in medicine. Unlike classical pharmaceuticals, these therapies heavily depend on the quality of the manufacturing process. In addition, the short shelf life of the final products makes collecting data on safety and potency a time-critical challenge. Together with industry leaders and innovative life science tools companies, we will discuss new solutions and open gaps that need to be filled to make CGTs broadly accessible.
Establishing a new diagnostics gold standard in biomarkers.
July 26th, 2022 | 4:00 pm - 5:00 pm
The importance of clinical involvement in launching novel diagnostics to change the standard of care. Novel diagnostic methods have the potential to change the standard of care in healthcare. In this fireside chat we review how Cardiac troponin (cTn) has become an essential part of diagnosing myocardial infarction (MI) since testing for it was introduced in the 1990s and what the lessons are for launching similar diagnostic methods.
Post-merger integrations in life sciences. The good, the bad, the ugly.
July 27th, 2022 | 10:00 am - 11:00 am
Many transactions in the diagnostics & tools space are structured with a significant part of the compensation being linked to future milestones. Yet, with more than half of mergers and acquisitions failing or underperforming, it is important to learn how to increase chances for success. Bringing together two organization, each with its own processes, culture, and management, is complex and requires full attention before and after the transaction. We learn from buyers, and entrepreneurs what to look out for and what mistakes to avoid.
Digital health funding: Staying the course in choppy waters.
July 27th, 2022 | 12:00 pm - 1:00 pm
How can an organization know that short-term price increases are fair and in line with expectations? How can companies prepare to deal with the long-term consequences of inflationary markets? No one can perfectly predict the next set of inflationary pressures, but it's reasonable to assume that they'll return eventually. Leaders can prepare now to minimize the impact when that day arrives.
42PLUS1 Pitch Award.
July 27th, 2022 | 1:30 pm - 3:30 pm
42PLUS1 is one of the highest prized pitch awards and part of the DxPx Conference. Supporting startups and growth companies is what drives DxPx – for that reason 42PLUS1 offers $2,000,000 for the finalists of the grand finale, in the form of convertible loans. The grand finale will take place alongside DxPx EU in November 2022, while the Satellite 42PLUS1 Pitch Award, taking place at DxPx US, provides the winner with a spot to pitch straight at the grand finale! With a huge audience of international investors and industry executives, participating startups have the chance to make a real difference and accelerate their business.
The current state and the future of single cell tools and diagnostics.
July 27th, 2022 | 4:00 pm - 5:00 pm
Single-cell molecular tools have been developed at an incredible pace over the last five years as sequencing costs continue to drop and numerous molecular assays have been coupled to sequencing readouts. This rapid period of technological development has facilitated the delineation of individual molecular characteristics including the genome, transcriptome, epigenome, and proteome of individual cells, leading to an unprecedented resolution of the molecular networks governing complex biological systems.
Go beyond.
July 27th, 2022 | 9:00 am - 12:00 pm
Take your chance to learn about new technologies and investment opportunities from around the world and visit the DxPx Startup City. All while enjoying some coffee and bringing some color in your life.
Date & Location: July 26th - 28th, 2022
at AACC Clinical Lab Expo, McCormick Place, Chicago
We adapt the established international partnering concept of the DxPx EU Industry & Investor Conference on Diagnostics, Digital Health, Precision Medicine and Life Science Tools to the specific needs of companies and startups from the US. Together with our strong partners and active life science investors we have created a precisive solution to reach your financial milestones. Attract and network with world's leading KOLs who know and understand your industry – not just various service providers – at the first DxPx US.
Interested to experience DxPx US 2022 first hand?
Save your spots now. Get your tickets. See you there!
Eager to find more about all 30 speakers of the DxPx US Conference?
Then you know what to do:
Haven't ordered a ticket yet?
Be part of DxPx and discover the newest technology trends from the diagnostics, precision medicine and research tools industry.
Haven't ordered a ticket yet?
Be part of DxPx and discover the newest technology trends from the diagnostics, precision medicine and research tools industry.