World Series of Industry & Investor
Partnering Conferences
on Diagnostics, Digital Health, Precision Medicine & Life Science Tools
2 Days in Person:
July 25th - 26th, 2023
2 Weeks Digital Partnering:
July 14th - 24th, 2023
Location:
AACC Clinical Lab Expo, McCormick Place, Chicago
Get the latest news on DxPx by subscribing to our newsletter:
Subscribe here
One-on-one meeting cubicles
For the first time
in person
at AACC
Clinical Lab Expo, Chicago!
We hosted the DxPx US 2021 virtually due to the pandemic, and now we're going next level by being finally in the flesh in the US! It's always a better idea to experience networking and partnering face-to-face, anyway.
The founders of DxPx are all startup entrepreneurs and former industry executives who had the idea for this conference after having attended numerous partnering events where the vast majority of participants and investors were focused on pharma, biotech, and drug screening opportunities.
With the gaining importance of diagnostics, digital health, precision medicine, and life science tools, there's a need for a dedicated platform to bring together the relevant stakeholders and further drive our industries.
Together with the support of our sponsors DxPx is hosted as an annual international partnering conference to facilitate licensing, financing, co-development, and M&A opportunities and celebrates great success and fast growth.
What's new this year is our partnership with AACC and that we are building a Startup City at the DxPx US.
We look forward to welcoming you in person at the DxPx US!
Meet the featured startups at the DxPx US Startup City
AACC and DxPx, an Industry & Investor Conference on Diagnostics, Digital Health, Precision Medicine, and Life Science Tools, are partnering to bring an international conference to the Clinical Lab Expo floor. The DxPx Industry and Investor Partnering Conference, Startup City Pavilion, facilitates licensing, financing, co-development, and M&A opportunities. Meet these startups in person from July 26th to 28th, 2022 at the DxPx US taking place at the AACC Clinical Lab Expo.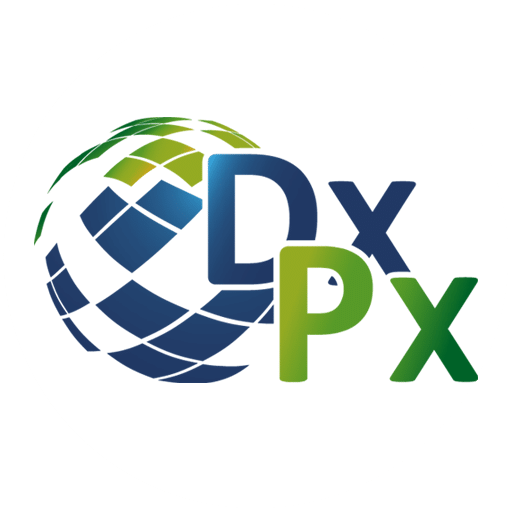 Alertgy has developed DeepGluco®, a wearable Non- Invasive Continuous Blood Glucose Monitor (NICBGM) sensor that can fit on smartwatch and report via apps. For more information, visit https://www.alertgy.com/ 

Allergios is an ingeniously effective and scalable in vitro allergy diagnostic that works by visualising the allergic response.
We recently closed a seed financing round (oversubscribed) which is proof of the ongoing support for our innovation and which will enable us to take our development to the clinical trial stage,
currently planned for the first half of 2023 – for which we will raise a next financing round. At DxPx/AACC we'd like to discuss partnering with you.
Allergios – We see Allergy. 

Avisa is a clinical-stage medical device company developing the Avisa BreathTest™, a novel drug/device biomarker technology platform that enables the ultra-rapid detection of virulent bacterial pathogens, detecting and monitoring bacterial load after the patient inhales or ingests its drug substrates via proprietary delivery systems.
The Company has established clinical proof-of-concept through trials in cystic fibrosis, tuberculosis and community-acquired pneumonia, which demonstrated positive safety and clinical efficacy results.
Avisa is planning pivotal trials in Post-COVID-19 bronchiectasis and ventilator-associated pneumonia and plans to submit Investigational Device Exemption applications to the U.S. FDA for these trials next year.

About the company: DxLab Inc. (DxLab) is a venture-backed biotech startup, spun out of MIT and Harvard, developing and commercializing next-generation point-of-care (POC) diagnostic systems for rapid and low-cost detection of various pathogens. Combining proprietary platform technology with novel target detection and signal processing methods, we are advancing a pipeline of rapid POC tests for different pathogens and biomarkers.
What is your product, service, or innovation? We have developed a new diagnostic solution, which we call the DxHub. The DxHub is a small toaster-sized device (only weighing 5.1 lb.) that can test up to eight individual samples in a random-access manner (which is the highest sample handling capacity among currently available POC testing devices). We have also developed a rapid and accurate COVID-19 test that runs on the DxHub. This testing system (DxHub + COVID-19 test) received the emergency use authorization (EUA) from the FDA, and we are currently seeking additional clearance from other regulatory agencies in different countries. Importantly, our diagnostic assay is built on a technology that is very flexible and adaptable, allowing us to develop and distribute new tests for other pathogens and conditions at an extremely rapid pace.
How will it impact the field of lab medicine, diagnostics, life science, healthcare, etc.? POC testing for the presence of dangerous pathogens is highly valuable as it can lead to prompt and effective countermeasures against the pathogens, enabling preparation for and prevention of a spread instead of slow reaction after the outbreak had already occurred. In the case of highly contagious diseases, such as COVID-19 and other emerging zoonotic diseases, widespread, high-volume testing is critically needed for an effective public health response. Our solution uniquely enables high-throughput testing at the POC, which is extremely valuable for various use settings that are currently relying on central laboratories for high-volume testing, removing delays and logistical hurdles related to sample shipping and results sharing. In addition, our testing solution can create new use cases that will greatly benefit from rapid high-throughput testing at the POC, such as testing at the last-mile locations for war fighters or other service personnel to protect them from the dangerous pathogens. Our product can thus help bring high-quality, high-volume testing outside of central laboratories for rapid and effective control of dangerous pathogens wherever it is needed most, making all of us safer.

Hemex Health designs diagnostic platforms to meet the needs of fast-growing, decentralized, global point-of-care markets. Our Gazelle™ diagnostic device is rugged, easy to use, and includes miniaturized technologies that support tests with gold-standard accuracy for a variety of metabolic and infectious diseases. Our unique design philosophy allows us to price affordably for large markets while maintaining profitable margins.

About the company: HyliDx is a team of IVD veterans developing the industry's first connected platform for home-monitoring of multiple blood-based biomarkers for chronic disease.  Combined with secure cloud connectivity, AI, and physician oversight, the HyliDx remote monitoring and care platform will first be applied to kidney disease—to improve patient outcomes while reducing the costs of treatment and hospitalization by $100B in the US alone.  
What is your product, service, or innovation?  We've developed optical sensing for comprehensive testing of fingerprick blood samples, allowing cost-effective and accessible remote monitoring for many biomarkers and burdensome chronic diseases beyond diabetes. Our first target is chronic kidney disease (CKD)—with a patient population size and medical costs similar to diabetes (120M patients in the US and Europe, costing more than $400B), but no players in remote monitoring.
How will it impact the field of lab medicine, diagnostics, life science, healthcare, etc.?  Given the right investment, and with the only comprehensive platform for remote care of CKD, HyliDx could become a vertically-integrated 'Livongo of CKD'.  Our platform will provide frequent, on-demand testing to many non-diabetic, chronic-disease patients for the first time.  This will allow early detection and more effective treatment of acute complications while, in the long term, giving patients feedback they need to fully engage in their therapy and lifestyle changes, improving outcomes.  With our HyliDx eHealth results-tracking and patient-doctor communications app, patients will also gain peace of mind from far more doctor oversight and feedback, at far reduced cost.  All results from our blood testing instrument will be transmitted via the app to our AI-enabled HyliDx cloud—with detection algorithms and alerts for abnormal levels or trends—then on to the patient's electronic medical record.  Doctors can review test results and alerts, and send therapy updates to the patient on the app, at any time and without the need for an appointment—either in-person or virtual.  This will free doctors' valuable time and keep patients out of emergency rooms and expensive hospital beds, except when they're absolutely needed.  In the case of CKD, HyliDx will measure the biomarkers most associated with disease progression and hospitalization—such as potassium (which, when elevated by disease or medication, can cause cardiac arrhythmia)—with the ultimate goal of slowing progression towards life-altering and highly expensive kidney failure.  

About the company: InfanDx is a privately held IVD company with a focus on novel diagnostic solutions for neonatal acute and critical care. The Company's proprietary lead product in clinical development is the InfanDx HypoxE® Test designed for the reliable diagnosis of Hypoxic-Ischemic Encephalopathy (HIE) within the first hours of life supporting clinicians in the timely decision on the initiation of neuroprotective therapies. For more information, please visit: http://www.infandx.com/  
What is your product, service, or innovation? InfanDx HypoxE® Test  (in Clinical Development)
How will it impact the field of lab medicine, diagnostics, life science, healthcare, etc.? The Company's proprietary lead product in clinical development is the InfanDx HypoxE® Test designed for the reliable identification of hypoxic-ischemic encephalopathy (HIE) within the first hours of life. HIE as a consequence of perinatal asphyxia (oxygen deficit during birth) can result in life-long disabilities. The long-term detrimental effects of HIE can be mitigated and even prevented by neuroprotective hypothermia treatment. However, this therapy must be initiated within six hours after birth to be effective, requiring suitable diagnostic methods to reliably and timely identify the affected newborns. While standard-of-care diagnostic methods cannot deliver a conclusive diagnosis of HIE within this time frame, the rapid InfanDx HypoxE® Test is designed to support clinicians in the timely decision whether newborns require neuroprotective hypothermia treatment.

The demonstrated breakthrough sensitivity of Kaya17's fluorescent immunoassay platform addresses a major unmet medical need for accurate and sensitive point of care diagnosis in primary care settings, saving payers and labs money and providing greater confidence for critical healthcare decisions in infectious diseases, allergy, cancer and women's health. The Kaya17 test process is similar to a direct ELISA, but gives more sensitive results (can detect lower levels of protein in sample), is less expensive and easier to setup and use. The COVID19 saliva based antigen test has a throughput of 30-50 saliva samples/hour/instrument and having achieved a breakthrough sensitivity that is similar to PCR.
The KAYA17 point-of-care test is a 15-minute Rapid test for COVID-19, which is perfectly adaptable for testing individuals, as well as small or large groups of people. The testing may be done infrequently or on a regular, periodic basis. It can also be done quickly, accurately, and inexpensively. KAYA17's proprietary software makes the workflow, and the initial data gathering to electronic delivery of the final results, simple in various testing scenarios 

About the company:  Lino Biotech AG, a Swiss based technology spin-out from Roche and ETH Zurich, is the world's only company specialized in focal Molography – an entirely new method for measuring molecular interactions in living cells or crude biological samples. The broadly patented technology offers cost-effective label-free detection assays while eliminating signal disturbances due to temperature changes or non-specific binding. The entirely new method of measuring molecular interactions enables customers from cell and gene therapy to optimize their R&D and production processes, reduce cost, and improve product quality while at the same time the technology offers new applications in bioprocessing, diagnostics, and precision medicine.
What is your product, service, or innovation? Focal molography is a nanotechnology-based method that cleverly combines photolithography, molecular self-assembly and state-of-the-art optical technology. It is a truly interdisciplinary technology, inspired by physics, tailored for biology and implemented for biomolecular interaction analysis.

Nostics is developing an instant diagnostics platform. Their test kits will allow for rapid testing (few minutes), anywhere in the world, without expensive and time-consuming lab facilities. Starting with SARS-CoV-2 (COVID-19) other test will follow. By applying nanotechnology, photonics and machine learning, Nostics brings a new type of diagnostics to a world desperately in need for 21st century solutions. 

Prenosis is a health tech innovator devoted to ushering in a new era of precision diagnostics in acute care using artificial intelligence. Its ImmunixTM precision diagnostics platform leverages machine learning algorithms trained on deep biological data and broad clinical data designed to capture and illuminate the complex health states of patients more holistically. Its proprietary NOSISTM dataset is one of the largest and fastest-growing hybrid biomarker-clinical datasets for sepsis care. The Sepsis ImmunoScoreTM diagnostic on the ImmunixTM platform has the potential to save thousands of lives and billions of dollars in healthcare spending annually. The Sepsis ImmunoScoreTM is not yet approved for commercial use in the United States. 

About the company: At RevealDx we use AI to mine the largest source of healthcare data on the planet: medical images.  Our flagship product helps clinicians diagnose lung cancer earlier by using patented techniques to identify highly suspicious lung nodules before an interval scan.
What is your product, service, or innovation? RevealAI-Lung is a software solution that integrates directly into a radiologist's PACS making our software available with a single mouse click.
How will it impact the field of lab medicine, diagnostics, life science, healthcare, etc.?  Clinical studies show that we can identify nearly half of all cancerous nodules before an interval scan. 

Protein profiling plays an essential part in today's biomedical research, striving to improve patients' quality of life by using molecular signatures for diagnosis and treatment guidance.
At Sciomics, we believe that our explorative proteomic and post-translational modification profiling platform enables true progress in precision medicine. Our unique antibody microarray platform reduces costs and attrition rates in protein biomarker identification and verification projects. Thereby, we were able to establish a broad biomarker development pipeline for oncological indications as well as organ failure. Our protein biomarker signatures aim at a precise and detailed diagnosis for patient stratification in order to adapt the therapy exactly to the patient needs. To improve the situation in the current pandemics, we are working on the development of protein biomarkers for an early stratification of patients which will suffer from a severe COVID-19 disease. 

Surfix Diagnostics works on a new biosensor technology, the photonic biosensor.
This ultra-sensitive, fast and label-free technology harbours the possibility of detecting multiple biomarkers at the same time. Features that, along with a potentially low unit cost and the ability to easily scale up production, will revolutionize the world of medical diagnostics by enabling PoC diagnosis and treatment monitoring of a wide variety of conditions.
The plug-and-play platform consists of a photonic (to simplify it could be compared with how glass fibre optics) biochip and a microfluidic cartridge (Lab-on-a-Chip) with a desktop reader (with reads the photonic signal). The system can be used in the lab, but also closer to the patient like in the ER, the ICU, the doctor's office or any other place close to the patient (Point of Care or Point of Need).
The system is not limited to use in the human medical field, but can also be adapted to use in other application areas like veterinary, food and feed, agriculture, aquaculture etc.   
The company was founded as a spin-off from the department of Organic Chemistry of Wageningen University & Research and has been very successful as a provider of R&D services in the field of nanocoatings for biosensors and microfluidic devices.
The company now focuses on the development and marketing of its photonic diagnostics platform.

About the company: WindyCitySDR, teaming up with Drexel University's Theoretical & Applied Mechanics Group,  manufactures wideband software defined radios which allows  for creating complete wireless communications systems entirely in software unlike our existing "Hardware Radios" such as your TV, AM/FM radios, and/or Magnetic Resonance Imaging machine you can't "Software Upgrade" to the "Next New Thing".  Example:  A "hardware radio", such as a 4G LTE Smartphone, can't be "Software Upgraded" to a 5G Smartphone but with a "software defined radio", you can easily switch between 4G & 5G, just by changing your software.
What is your product, service, or innovation? Software Defined Radio "Open" MRI system
How will it impact the field of lab medicine, diagnostics, life science, healthcare, etc.? A Software Defined Radio "Open" MRI system enables the medical staff of hospitals & clinics the ability to create/customize their MRI systems to their liking, I.E., being able to 3-D print both "gradient & receiver coils" enables more innovation while lowering the costs of acquiring them as these are usually designed & manufactured by "traditional hardware MRI manufacturers" at very expensive pricing.  Additionally, since most "traditional hardware MRI systems" utilize Helium as a coolant, a scarce costly resource, software defined radios eliminates this as we're able to utilize a full range of radio frequencies that doesn't induce radiation which increases the cost of healthcare.
Date & Location: July 26th - 28th, 2022
at AACC Clinical Lab Expo, McCormick Place, Chicago
We adapt the established international partnering concept of the DxPx EU Industry & Investor Conference on Diagnostics, Digital Health, Precision Medicine and Life Science Tools to the specific needs of companies and startups from the US. Together with our strong partners and active life science investors we have created a precisive solution to reach your financial milestones. Attract and network with world's leading KOLs who know and understand your industry – not just various service providers – at the first DxPx US.
Several hundred investors from the US and the rest of the world, with interest in diagnostics, digital health, precision medicine and life science tools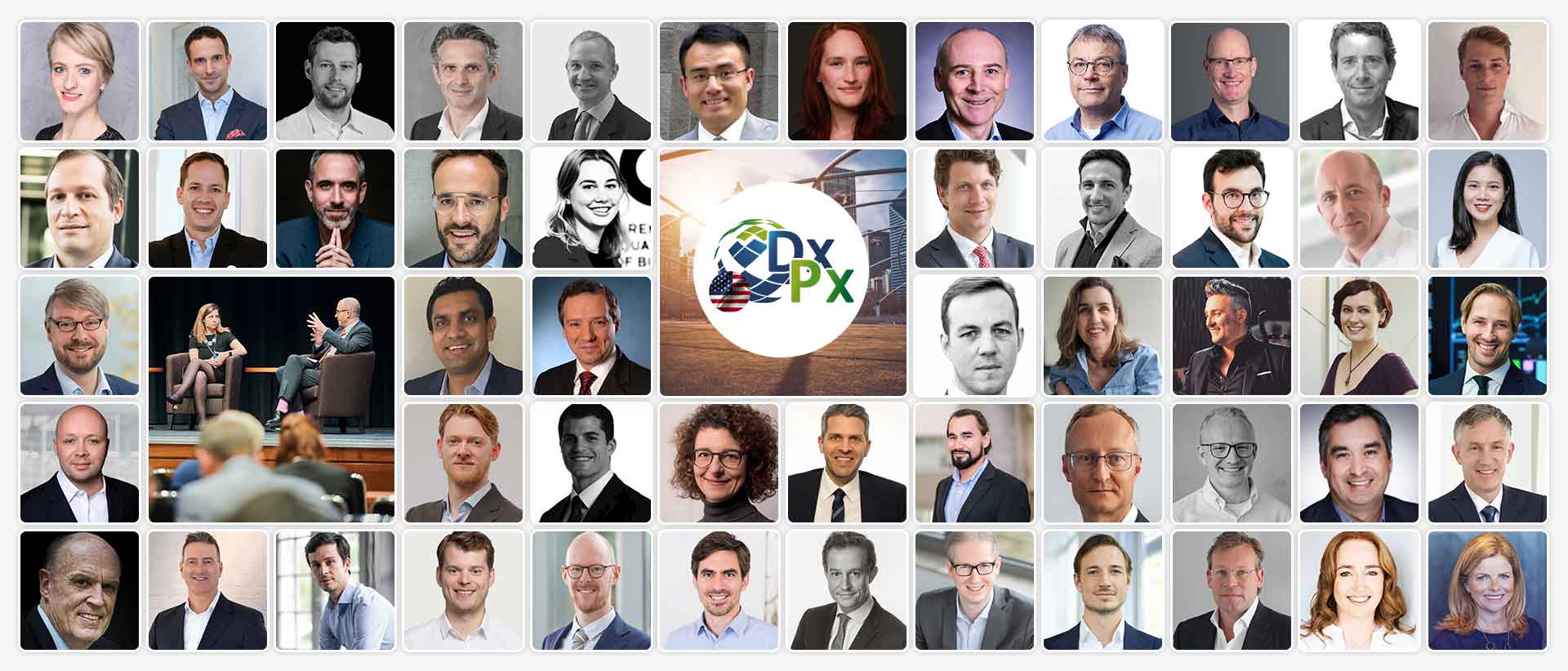 "The conference was well organized and very professional, and following the keynote speech presentation we had many current and potential customer and supplier interactions. Some of these have led to new business, and some contacts may lead to new products, development opportunities, or the use of a synergistic technology in our research and development activities. Thank you for allowing us this opportunity."
"Well-organized event with valuable networking opportunities, exciting presentations, and inspiring pitches. Had some impactful follow-ups and looking forward to future events!"
Partnering and networking
We adapt the established international partnering concept of the DxPx EU to the specific needs of companies and startups from the US.
Together with our strong partners and active life science investors, we have created a precise solution to reach your financial milestones. Attract and network with the world's leading KOLs who know and understand your industry – not just various service providers – at the DxPx US.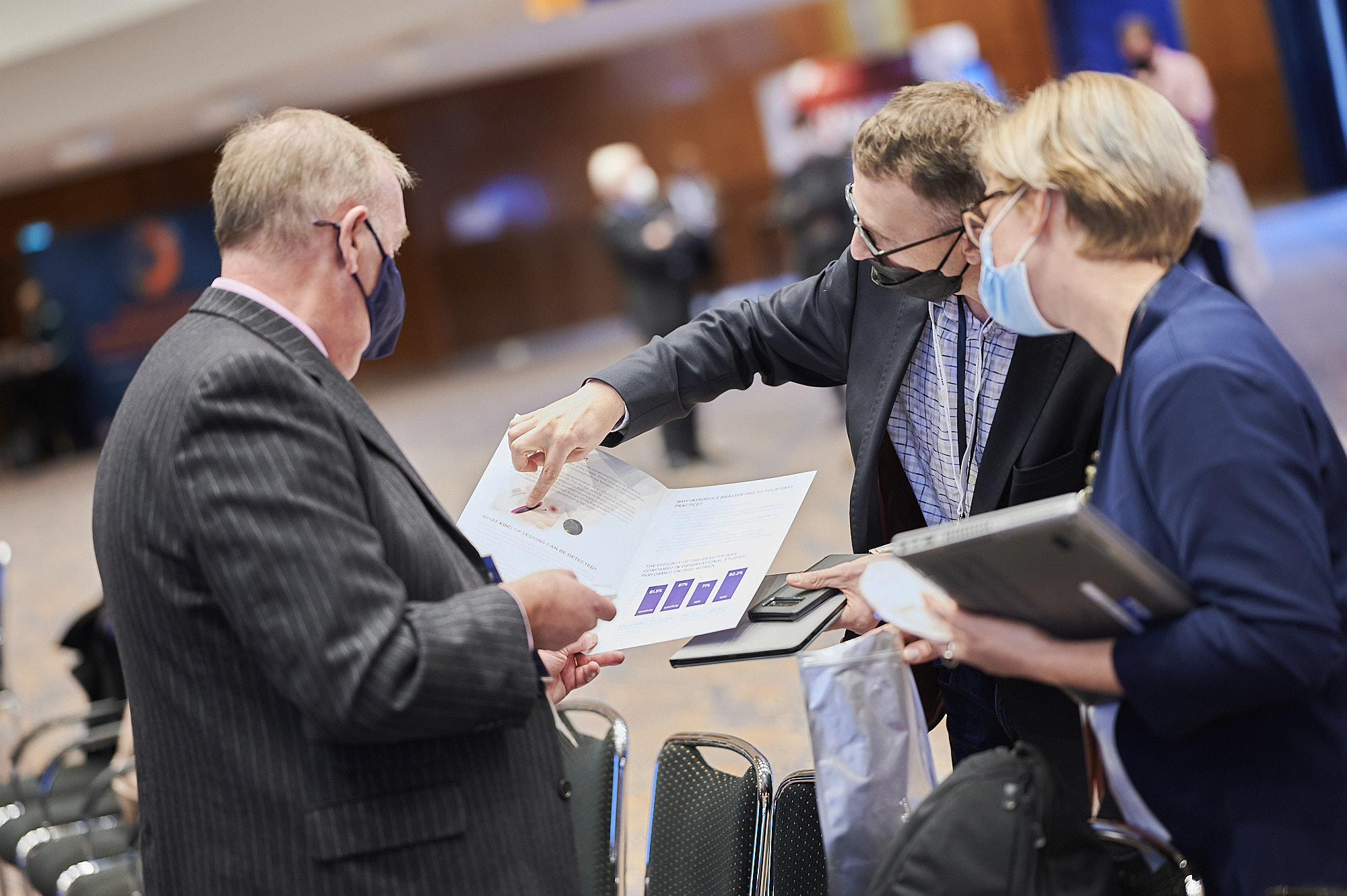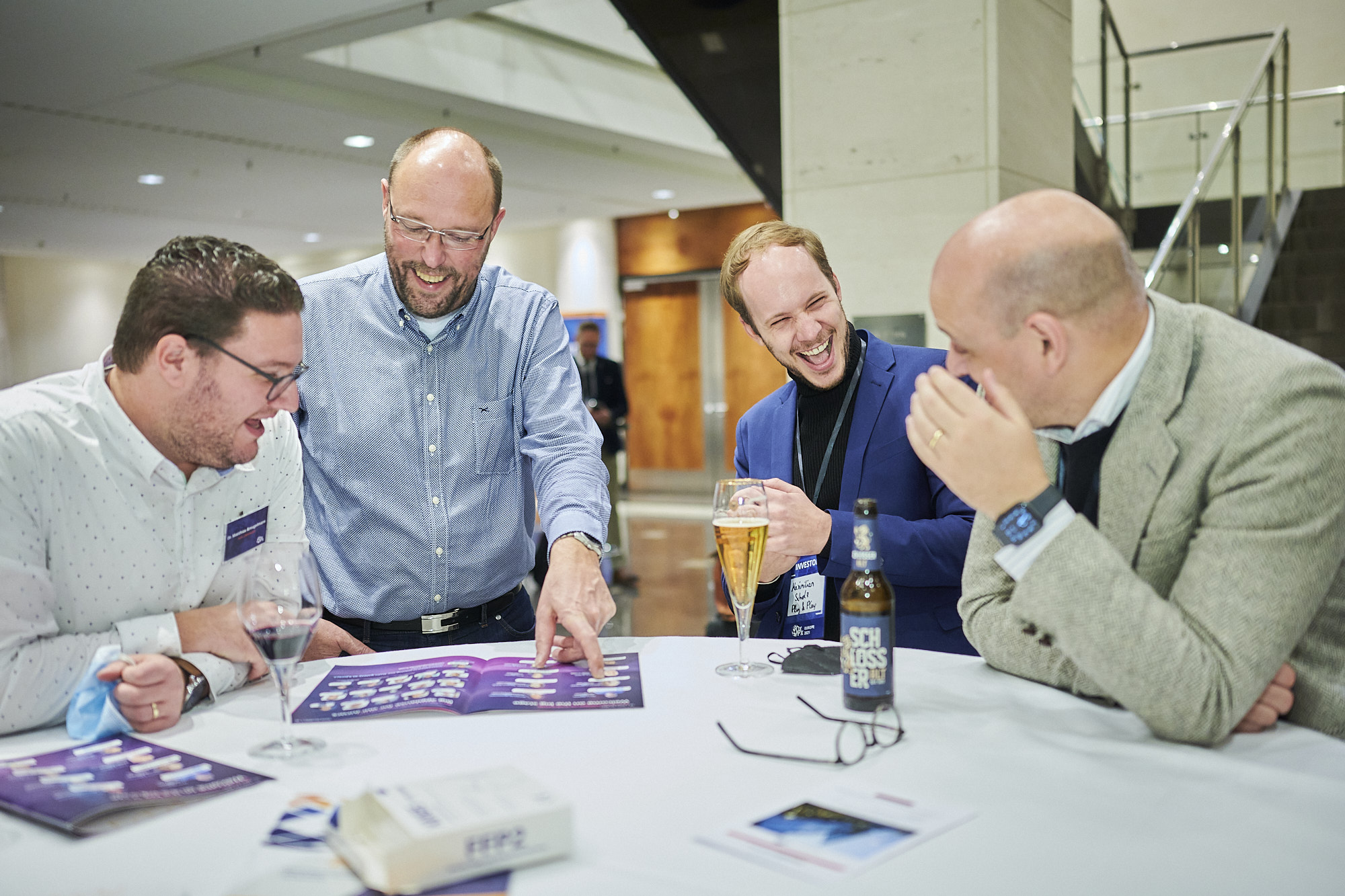 Benefits of participating
Schedule one-to-one meetings with your required target groups, e.g., growth companies, investors, and decision makers.
Promote your company to industry executives and showcase your products on-site or virtually.
Learn from pioneers of the industry and experience knowledge transfer at the highest level.
Explore financing, licensing, and M&A opportunities.
Submit a pitch and have it reviewed by our executive jury. The best applicants will gain the opportunity to pitch their business and compete for $2,000,000 funding at our 42PLUS1 Pitch Award (for startups!)
New this year! Be part of the DxPx Startup City where innovative startups and growth companies get their own booth and showcase their business.
Bonus! Since we are in partnership with AACC, each DxPx participant will also get a code for a free ticket to AACC's Clinical Lab Expo. This grants you access to the Expo Hall with 700+ exhibitors and 200+ product categories.
DxPx is the only dedicated annual industry and investor partnering conference focusing on Diagnostics, Digital Health, Precision Medicine, and Life Science Tools. It is an established world series of partnering events and for the past four years now, we have been able to bring people together where our participants build long-lasting trustful partnerships with investors, industry leaders, startups, and accelerators.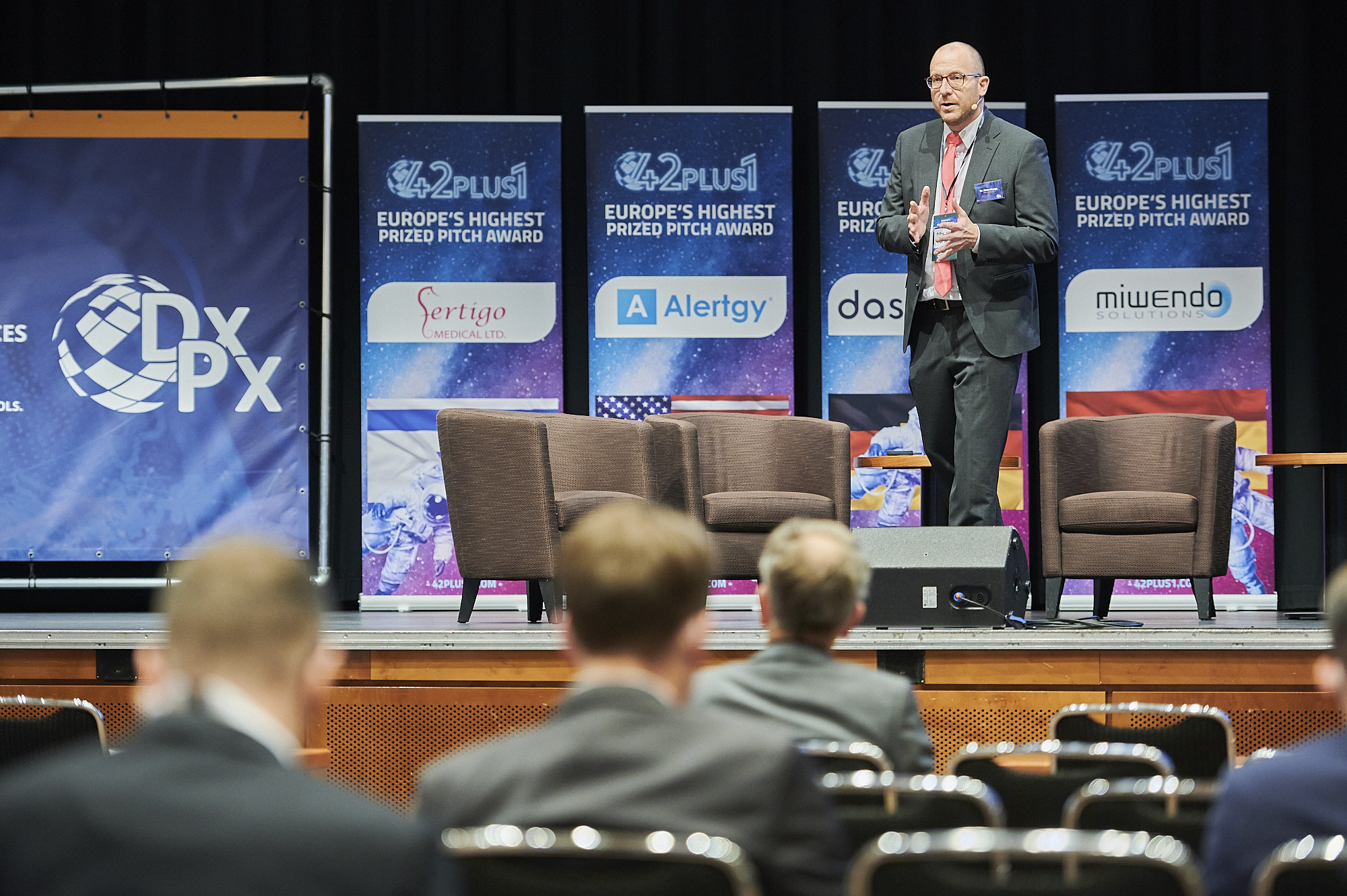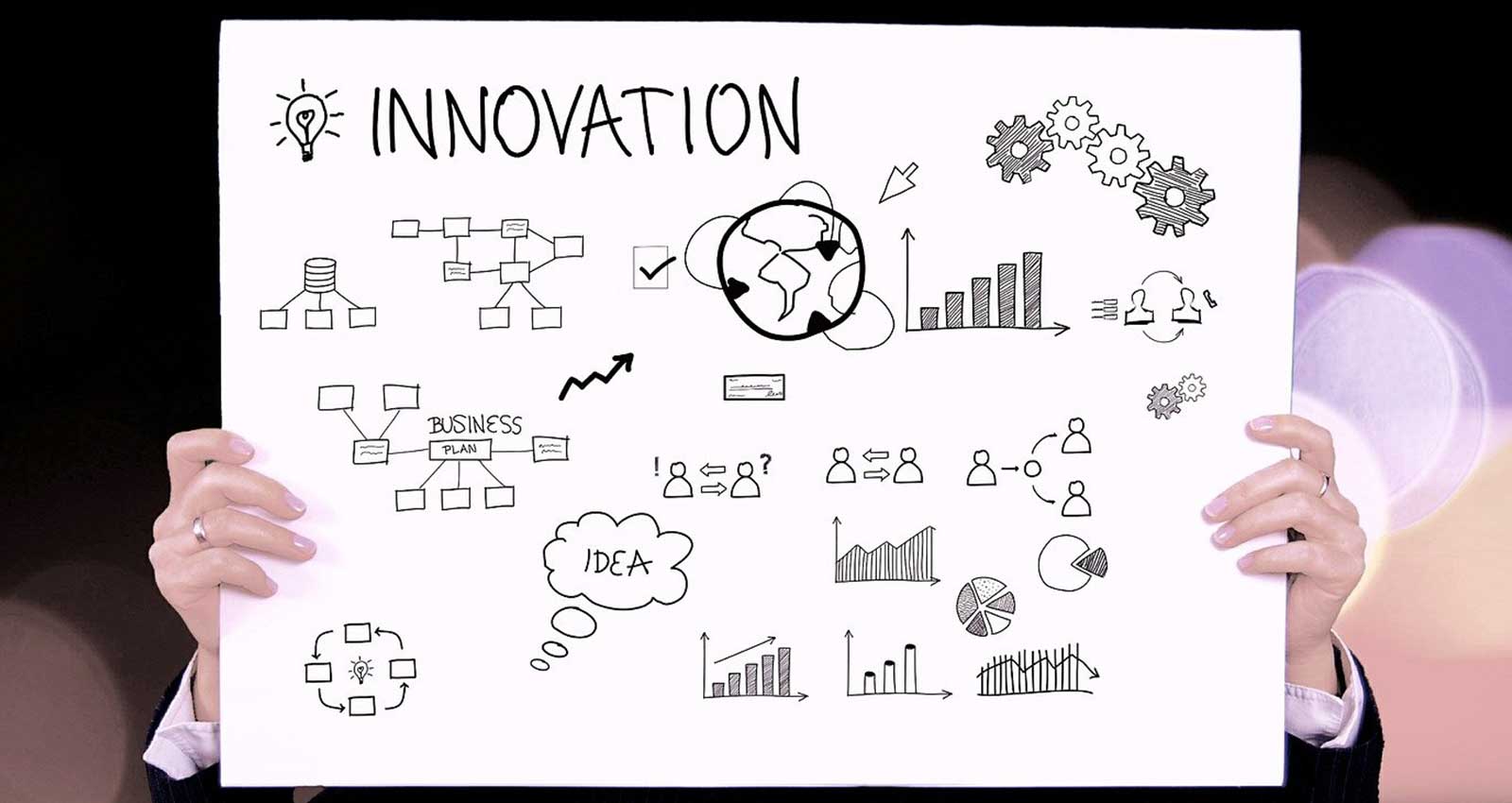 The past two years have demonstrated the immense relevance of the four interrelated industries mentioned to combat a worldwide pandemic. Novel diagnostic tests helped to identify and mitigate outbreaks, digital health solutions aided patients suffering from the long-Covid syndrome, and life science tools played a critical role in the manufacturing of vaccines. The entire industry responded so swiftly and effectively to this new public health threat. From the first recorded COVID patients in December 2019, it only took a few months until large diagnostic players such as Roche and Danaher were able to offer COVID tests. To support R&D efforts, over €1 billion were provided by the European Union alone, with plans to raise investments by an extra €3.6 billion by 2027. 
An introduction to 42PLUS1
Furthermore, venture capital investments spiked, and we recognized some high-value acquisitions in the diagnostics space last year like Alertgy, ANANDA Devices, Dermagnostix, and Fertigo Medical. It is interesting how this increased funding and the new partnerships translate into bigger innovati­ons and ultimately new solutions for patients and the healthcare system.  
One way to help foster innovation is to support matchmaking between investors, entrepreneurs, and industry leaders worldwide. Therefore, in parallel to the DxPx Conference, we introduced 42PLUS1 pitch award, the highest prized pitch award dedicated to the diagnostics, digital health, precision medicine, and life science tools industries. The idea behind 42PLUS1 is simple. 42 is known as the answer to the ultimate question of life, the universe, and everything. This excerpt comes from the movie "Hitchhiker's Guide to the Galaxy". About the big big big startup universe, we all look for a specific answer to one question: "How am I to find investors and become visible among the many stars of the ever-growing startup universe?" And this is why our team set up 42PLUS1.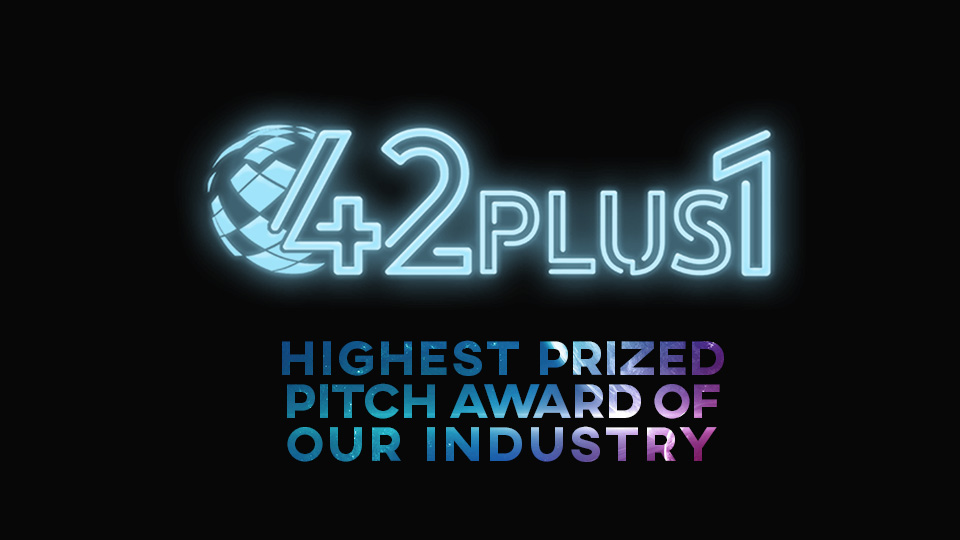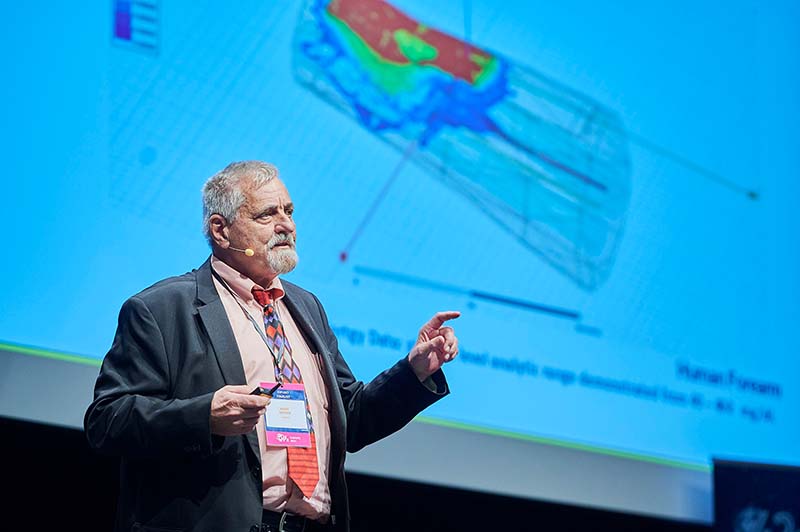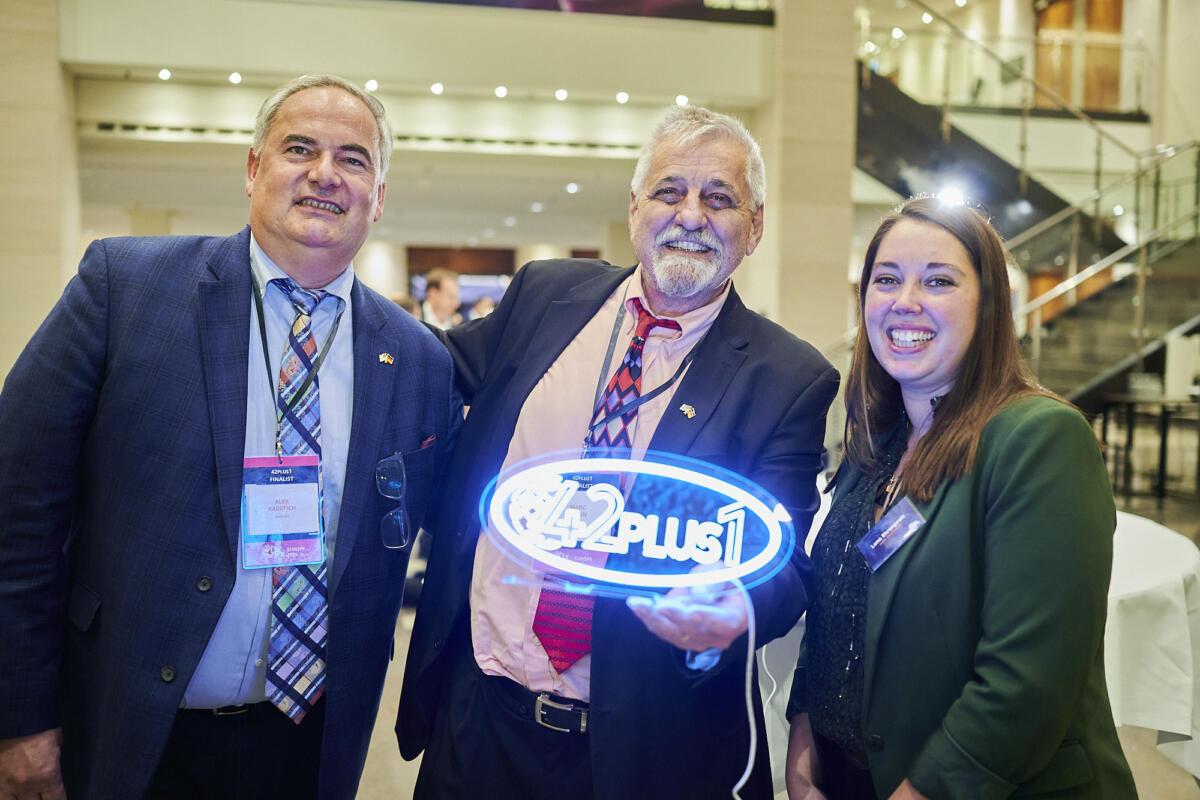 42PLUS1: Its process and mission
42PLUS1 aims to connect future leaders and innovators with experienced professionals that constitute the DxPx Conference of today and award the winner/s with $2,000,000 convertibles. Startups and growth companies in the early-stage development (from Seed to Series A project stage, from prototype to already certified products) who are disrupting technology and moving in the fields of these four industries are welcome to submit their pitches and join the competition.  
These pitch submissions are carefully reviewed by the well-curated 42PLUS1 jurors, and eight finalists are chosen to take over the stage during the grand finale at the DxPx flagship conference, DxPx EU, in Düsseldorf, Germany. These eight finalists get the chance to pitch and showcase their innovations in front of renowned investors and industry leaders. Winner/s get the opportunity to win convertible loans for up to $2,000,000! The prize will be split within the winner/s.  Regardless of winning, being part of the DxPx Conference raises the opportunity to connect with potential investors, venture capitalists, and business angels, and gain some insights from industry leaders by listening to the panel discussions and fireside chats offered at DxPx. Startups can engage in person with DxPx participants to promote their businesses and talk about future collaborations. This is the reason why we continue to put a spotlight on 42PLUS1 during the conference because it's a win-win opportunity for all kinds of participants.  
The team, organizing DxPx and 42PLUS1 is proud to be able to make its contribution to the innovative industry scene, developing the next big thing to advance the healthcare system! 
Networking in the beautiful city of Chicago
In 2022, our goal is to become even better!
To achieve this we are bringing in more startups with great potential and promising innovations.
The venue, AACC Clinical Lab Expo, McCormick Place, is a premier convention facility with over 2.6 million square feet of exhibit space. It is found on Chicago's lakefront, just minutes from downtown and facing one of the most iconic skylines in the world. It provides world-class facilities that can accommodate the DxPx US Conference. Please check safety requirements.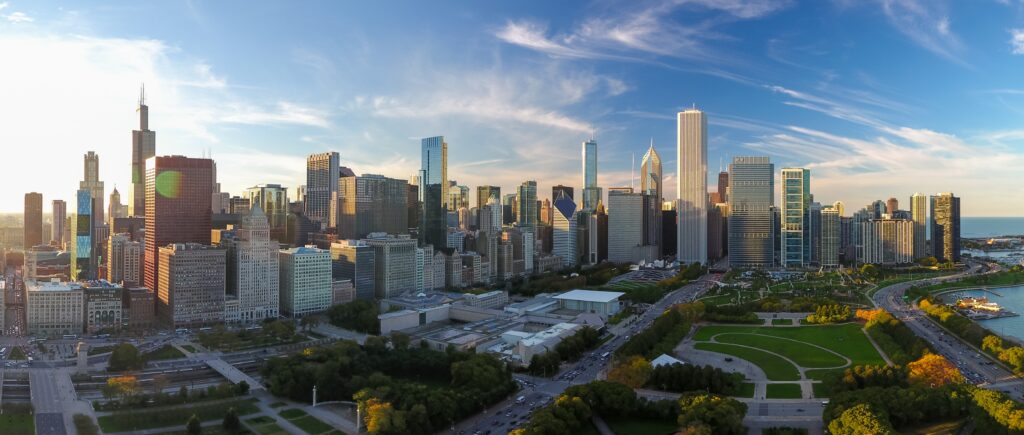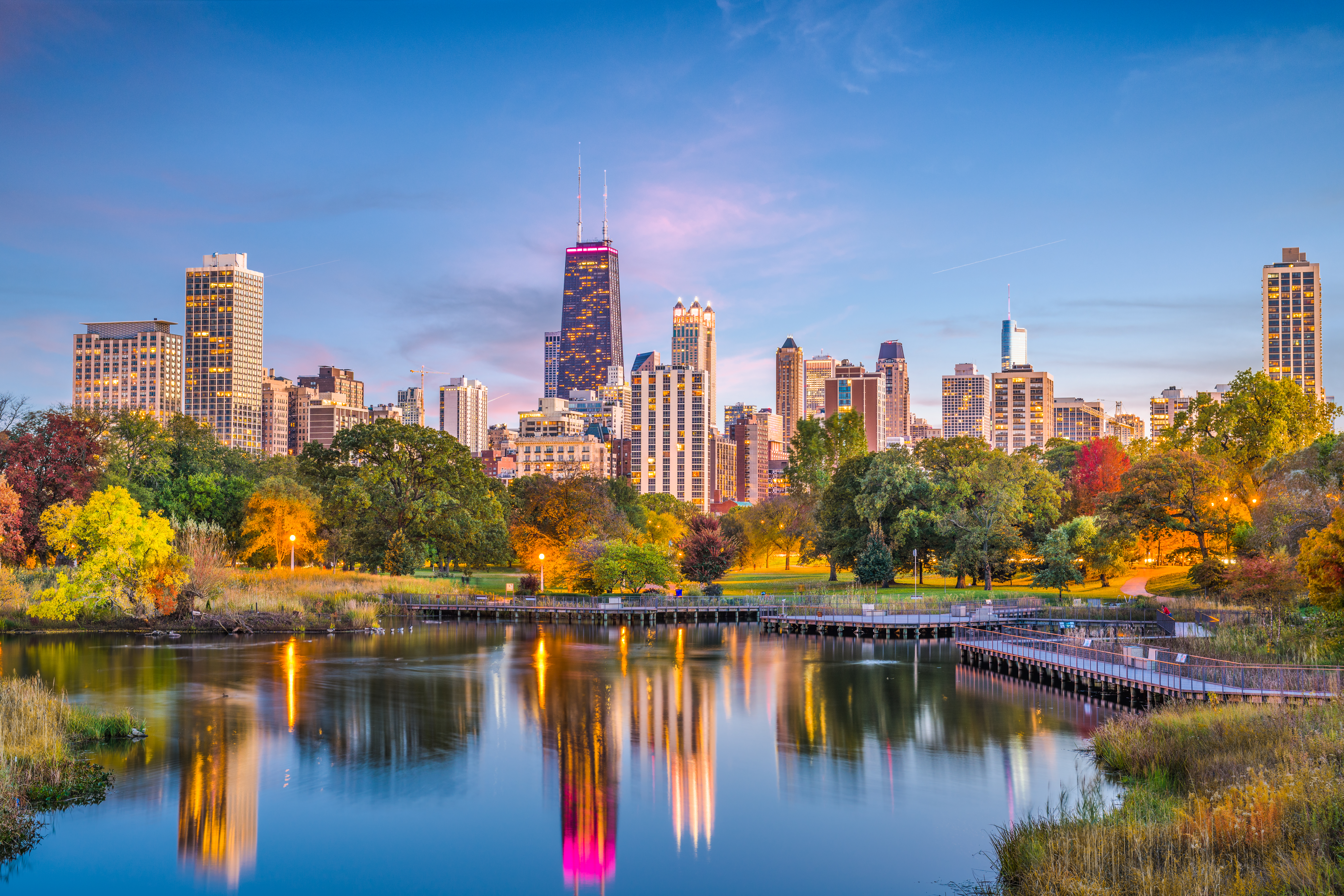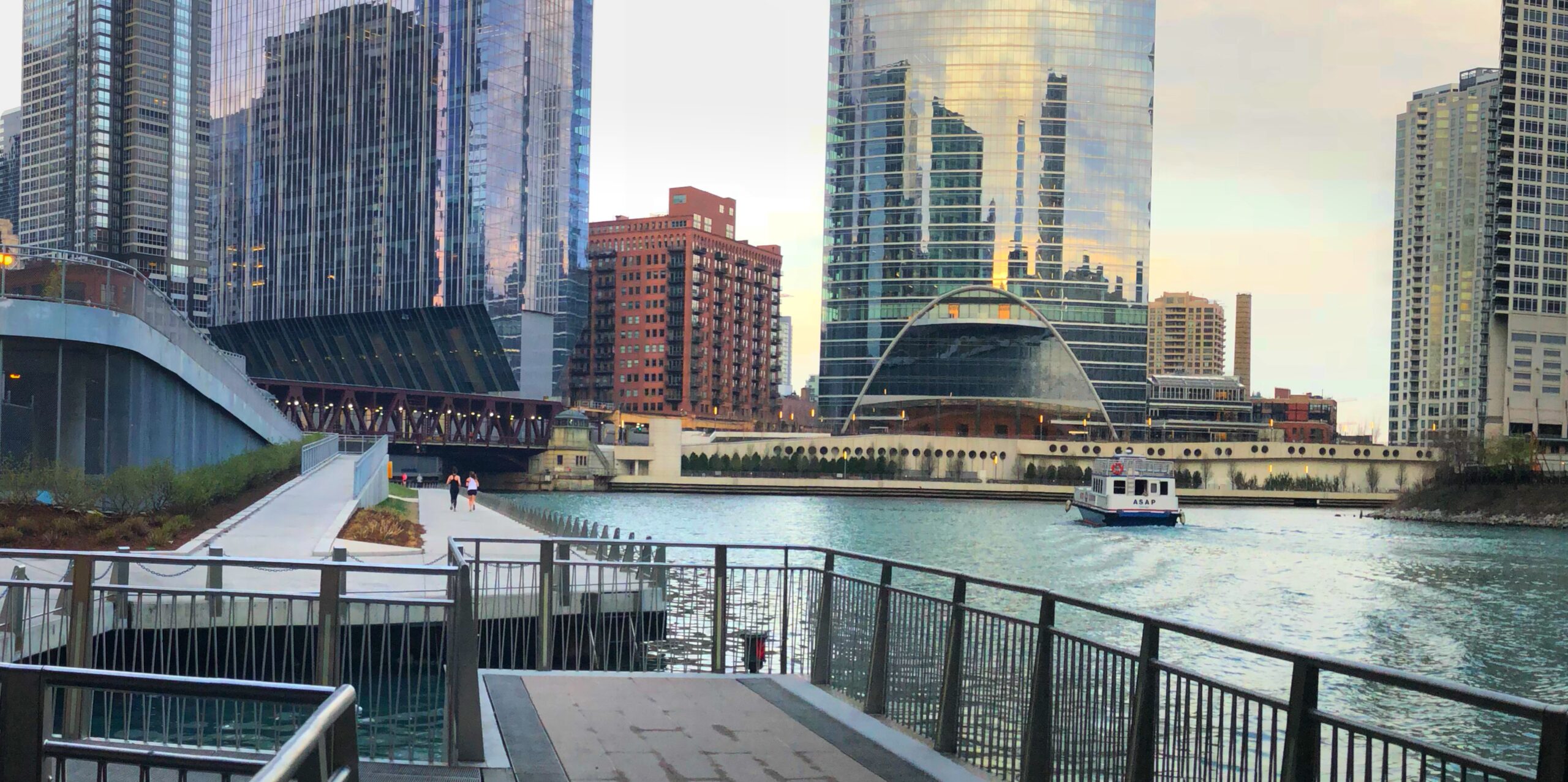 Travel and more information
While staying in the beautiful city of Chicago and its amazing skylines, here are other things that make the place special.
Chicago is known for its gorgeous skylines and one of the best ways to see them is by viewing them from one of the rooftops (this is why we are having our reception at the VU Rooftop Bar, Hiltons at McCormick Place!).
Chicago is more than meets the eye! Aside from having these magnificent huge buildings and for being known as one of the largest urban cities in the world, it has amazing sceneries that's why it was incorporated in 1837 as the "City in a Garden". The city has 570 beautiful parks with museums and 50 green areas.

The famous Lincoln Park covers 1,200 acres and attracts 20 million visitors each year making it the third park with the most tourists per year after Central Park of New York and National Mall and Memorial Parks of Washington, D.C. Other spots you may visit after the DxPx Conference are The Art Institute of Chicago, Museum of Science and Industry, Chicago Observation Deck, Cloud Gate, Millennium Park, Field Museum, Magnificent Mile, Chicago Riverwalk, Chicago Cultural Center, and many more!