Bringing Your DxPx Experience To The US
Panel 1 - Going public in the diagnostics, precision medicine and life science tools industry -Are SPACs boom or bust?
We will be addressing IPOs and the importance of SPACs in the diagnostics, precision medicine and life science tool industry.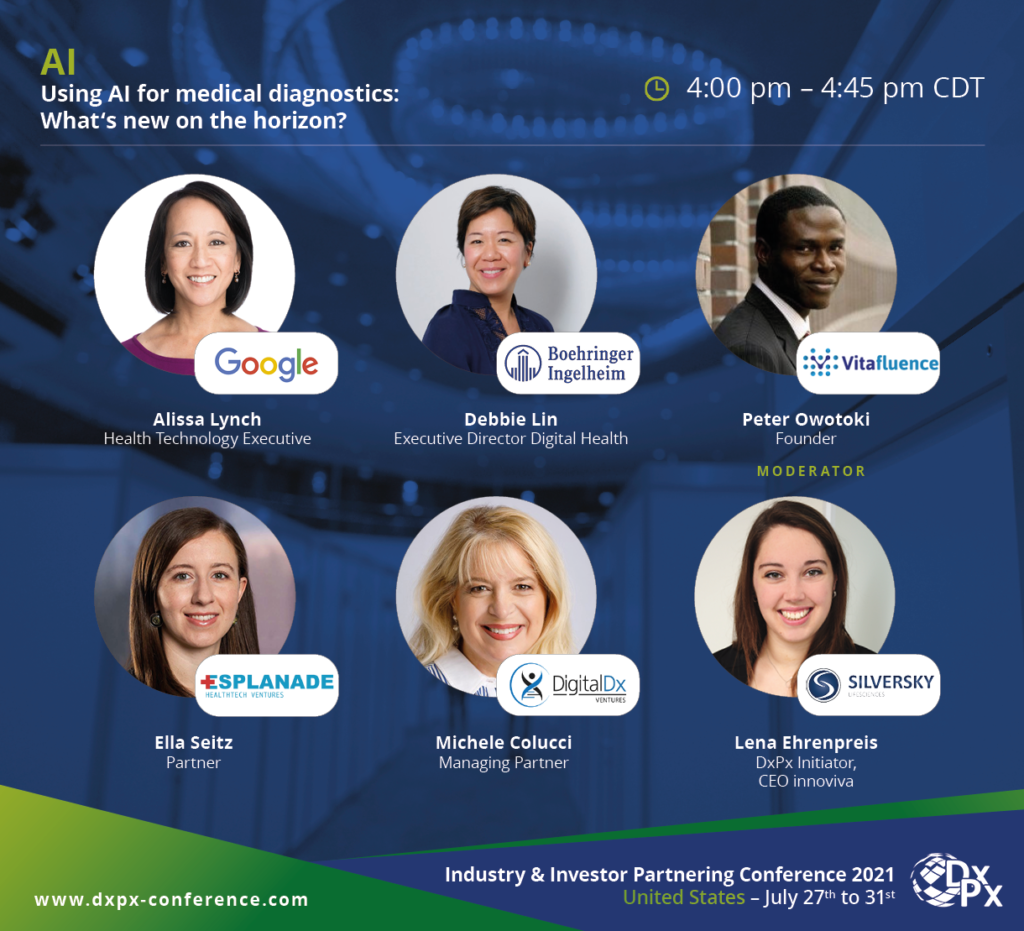 Panel 2 - How can precision medicine become the future for novel cancer treatment?
Cancer still remains one of the largest health problems in our modern world and claims countless lives every year. With all the new therapies launching we finally have a shot at combatting this disease. We're excited to hear different views on precision medicine as the future of novel cancer!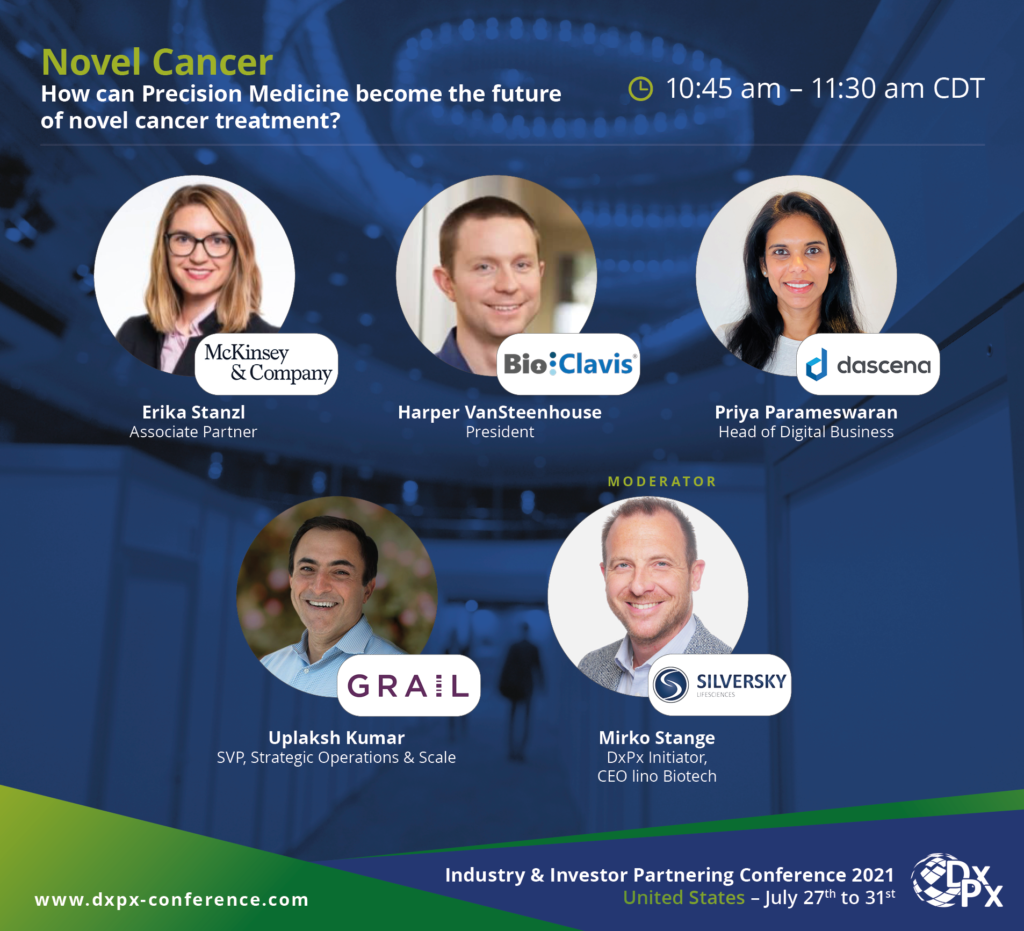 Panel 3 - How to overcome regulatory and reimbursement hurdles for digital diagnostic companies in the US?
Regulatory affairs and reimbursement remain the most challenging activities for (digital) diagnostics companies. This panel focuses on smart solutions and key deliverables in overcoming this hurdle.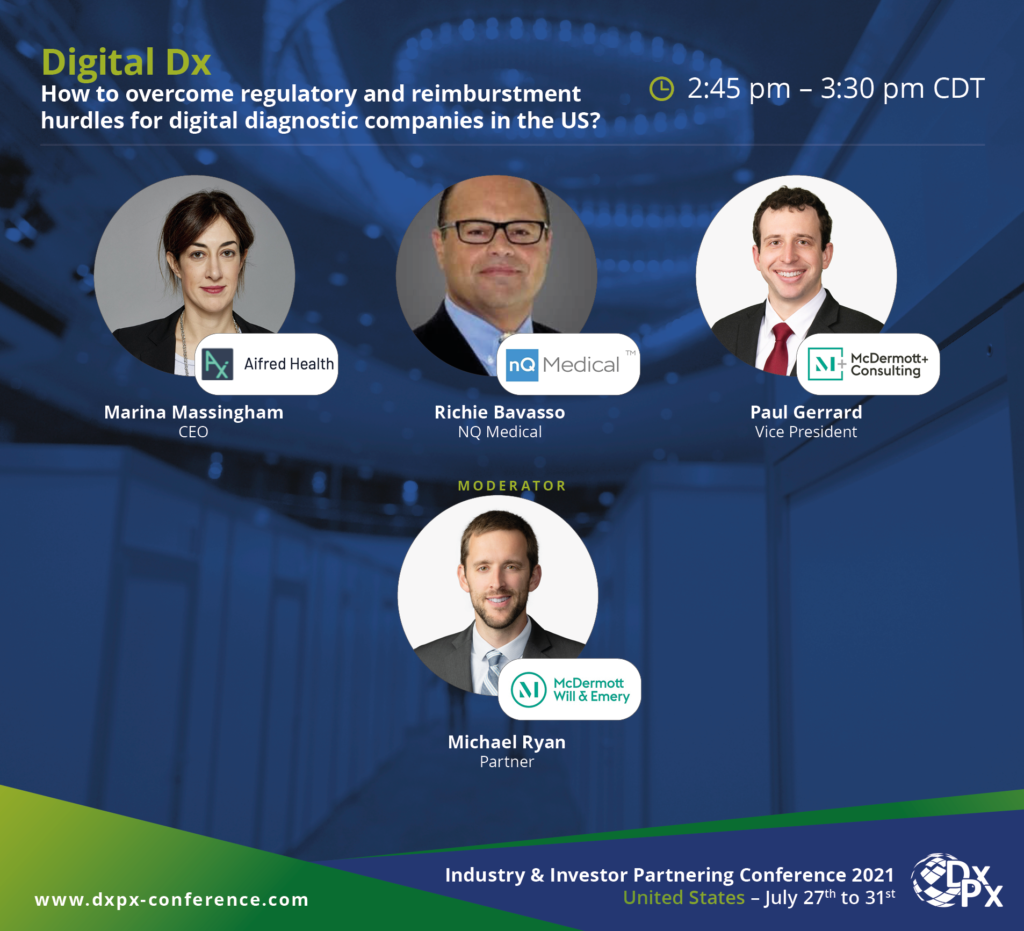 Panel 4 - Using AI for medical diagnostics – What is new on the horizon?
"Artificial Intelligence (AI) is changing the way disease outbreaks are tracked and managed, helping medical practitioners and saving lives." The COVID-19 pandemic has made this clearer more than ever and investment in this field has risen to new heights. In our fourth panel we're talking about the lessons learned and how the diagnostic industry can move forward with this trend.
Partnering
Panels
Exhibition
DxPx Award
Partnering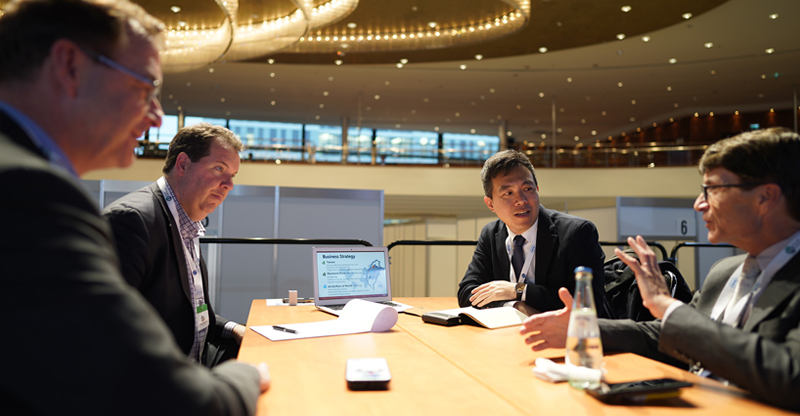 Register. Identify Matches. Schedule Meetings.
Making connections is the heart of DxPx US.

Reach US based investors, industry representatives and founders

Book virtual meetings in advance and connect with decision makers

Upload and read company profiles in our premium conference tool

Find your match and communicate via messenger or video call

Anytime, anywhere, on any device, online – easy to use and no apps needed

Substantial Company Profiles
The platform allows definition of product, technology, service offering and specific needs or goals, including requirements for investors, products to in-license or any specific type of client. Accurately optimized for our industies.

Matches Through Smart Search Feature
With the powerful search capabilities of our state of the art partnering tool you can easily filter for relevant companies, products, services, technologies and identify suitable delegates.

Integrated Messenger and Video Calls
Request, accept or decline meetings and contact other decision makers via the fully integrated messenger and video call function which is similar to established communication apps. An easy usability on both desktop and mobile devices is guaranteed by the user friendly interface.
Panels
Exhibition
DxPx Award
Not convinced yet? Here's what our participants say about DxPx EU!