Today – in the digital age – marketing takes place on many different levels. As early as 2011, 74% of all pharmaceutical companies used social media and thus assumed a pioneering position in the global market. As this area transforms rapidly, nowadays there are diverse instruments on the international market, including LinkedIn, Twitter, Facebook, Instagram and TikTok, and even less often WeChat, which is essential for the Chinese market.
Social media channels in the Life Science sector
The Namics Social Media Radar (2019) provides information on the frequency with which individual social media channels are used in the Life Science sector, with Twitter being the most successful platform, followed by YouTube, Facebook and Instagram, which is underlined with similar results of the C3i Healthcare Connections Report (2016). Background of the digital change emerging in all industries is the fact of net visibility on these channels which is much more far-reaching and efficient. They are the gateway to the world and even regulate market access on (inter)national level, promote opinion forming and pro-active consumer behavior. This is why the main focus today is more than ever on so-called Social CRM (Social Customer Relationship Management), also in the area of Diagnostics.
Strategic marketing in achieving business goals
On the way there, Strategic Marketing helps companies to better explore their goals, whether they are focused on data collection, active communication with relevant stakeholders such as patients, physicians or caregivers, or collaborative product design. It supports the setting of own priorities, the explicit alignment of strategies, as well as the optimal use of resources. This form of marketing is embedded in a management complex (Strategic Management) which, with the focus on market orientation, precisely determines individual performance steps on the way to the finish line. For marketing strategies to be successful, however, they have to be permanently on the one hand. On the other hand various cornerstones are needed within the company's orientation, also in the field of diagnostics. These include internal stability, competitiveness, and the goals of long-term corporate growth and increasing consumer satisfaction. The latter is directly mirrored by social media platforms due to the close proximity to the end customer, other aspects, as well as the applied strategies themselves, can be indirectly collected and evaluated using marketing indicators via numerous analytical tools, such as Hootsuite, Later, Google Analytics or MailChimp. Their use itself represents a competitive advantage, if the operational processes are adapted according to the evaluated data, which again presents itself in the mirror for a general review, giving the outside world an insight into the inside of the business company. The focus should therefore never be on the platforms themselves, but always on their users.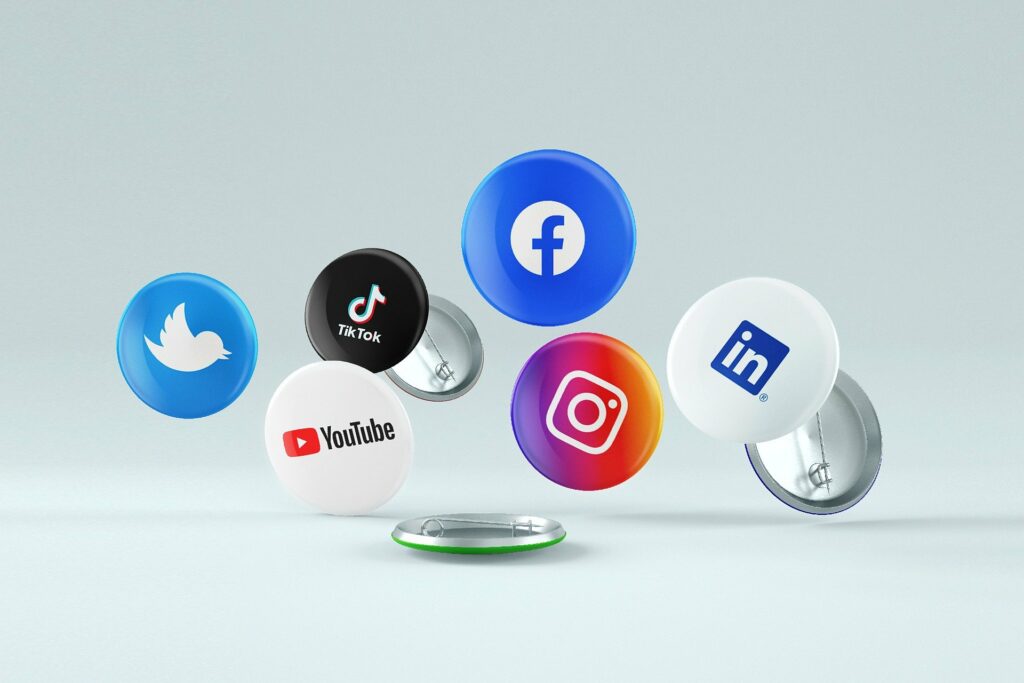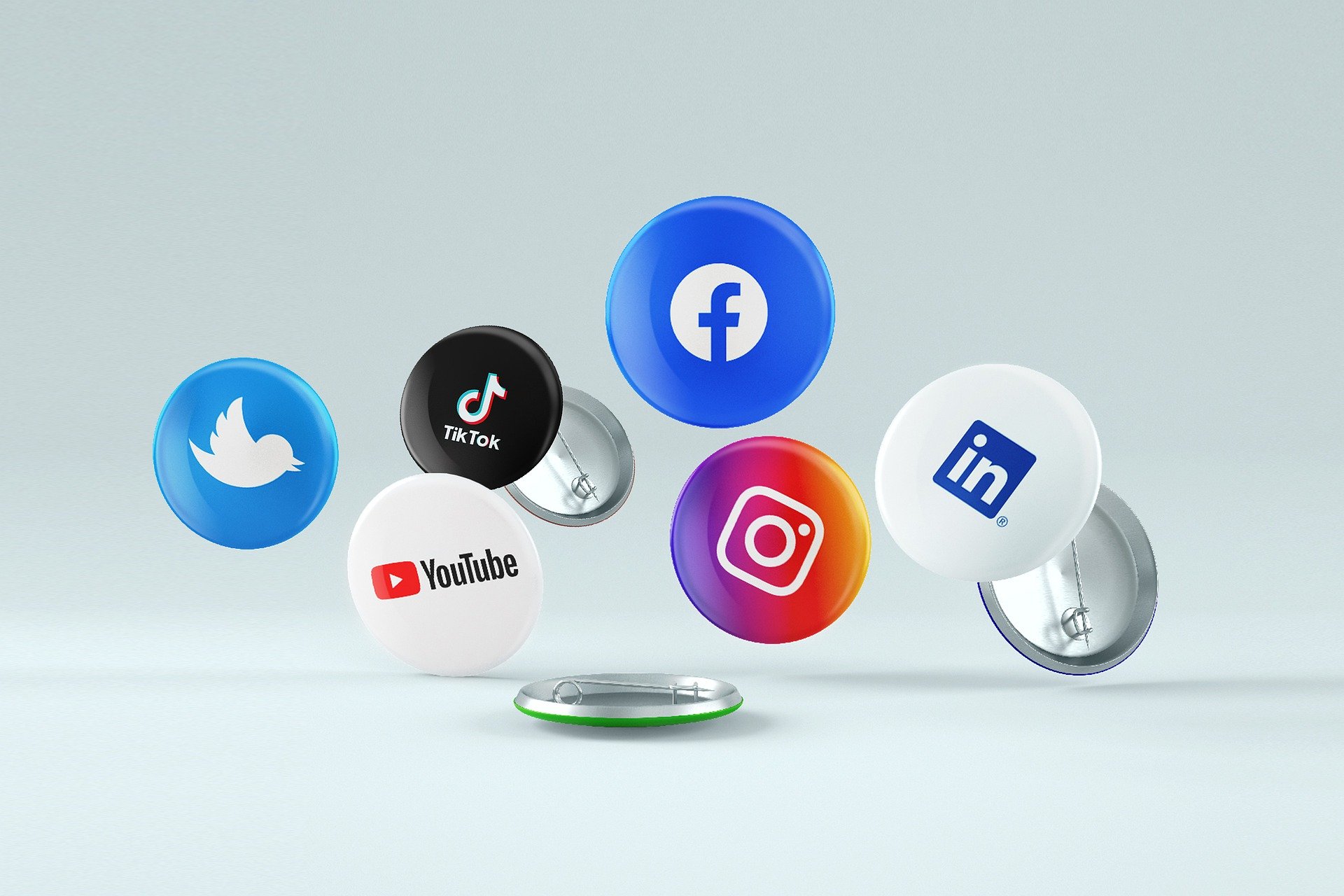 Marketing in today's era
Today, marketing is a collaborative process that is negotiated in the arenas of the Social Web, whose terminology itself defines its meaning – Everyone who is not authentic and does not interact socially, e.g. who does not pursue Community Social Networking in order to establish personal relationships, soon loses the essential chance of successful branding and sales. It is also interesting to note here that collaboration with so-called Social Media Influencers is not always recommendable, as the advertising they generate is seen as non-congruent. It can damage the reputation of the company and its product as well as that of the influencer.
A better guarantee for marketing success is Community Online Marketing, its accessibility and reach, and its inherent support of the customer, who is searching for individuality and wishes this identity factor to be confirmed by the group at the same time. Social media promotion can do what the New York Times was able to do in the 19th century. It disseminates the latest information and influences society on the basis of its status and that of the forums it uses. In addition, market access here is also influenced by the end customers themselves, whether consciously or unconsciously. The latter provides insight into the field of so-called Neuromarketing, whereby here, also with regard to image and image loss, strict reference must be made to the necessary ethical framework conditions – transparency and honest strategies are becoming more and more popular with increasingly conscious consumers. In addition to the advantages already mentioned, online marketing strategies offer the advantage of financial relief and increase profits if successfully implemented. However, regarding the communicative requirements described above the relevant effort of such measures should not be underestimated.
Navigating online marketing the effective way
Online marketing strategies only relieve companies if they are given into professional hands, whether internally or externally, because they require care, diligence, long-term nature and continuity, must be prepared and reworked as well as permanently enriched and secured, because only if the quality of the distributed news is on high level, i.e. the argumentation is comprehensible and the personalized approach is available, which generates personal value, i.e. enhances the sense of experience, and also hits the popularity of the post, the message meets hearing and voice in the Like-button orbit of a fast-moving time and society, whereby visual communication here ensures even more far-reaching effects in terms of attention, memory and emotion than text can do. The data generated by this and other online and offline measures (Big Data) are a new guarantor for mutual participation and loyalty to the company and its content but come along with new challenges in terms of appropriate data analysis based on data volume, speed, form, truthfulness and value, as well as data security, which closes the management complex. Only the closed process guarantees long-term stability on the market, also in the Life Science sector.
Building a marketing strategy for your company
Marketing is important in all industries, even in the diagnostics, digital health, precision medicine, and life science tool sectors. Great products and services that came from innovative minds should be known to their target audience (B2C) and to potential business partners (B2B). With this, partnering conferences are essential to building a strong marketing position for your company. We invite you to join the DxPx Conference US happening on July 26th to 28th, 2022 and join investors, C-level executives & entrepreneurs from innovative growth companies to discover deal-making opportunities. We offer this experience in hybrid format too, and the DxPx US digital partnering is happening from July 14th to 25th, 2022.
Save the dates and get your tickets now!
References:
De Veirman, M., Cauberghe, V., & Hudders, L. (2017). Marketing through Instagram influencers: the impact of number of followers and product divergence on brand attitude. International Journal of Advertising, 36(5), 798-828.
Milichovsky, F., & Simberova, I. (2015). Marketing effectiveness: Metrics for effective strategic marketing. Engineering economics, 26(2), 211-219.
Muñoz, C. L., & Towner, T. L. (2017). The image is the message: Instagram marketing and the 2016 presidential primary season. Journal of political marketing, 16(3-4), 290-318.
Sajid SI (2016) Social Media and Its Role in Marketing. Bus Eco J 7: 203. doi:10.4172/2151-6219.1000203
Ulman, Y. I., Cakar, T., & Yildiz, G. (2015). Ethical issues in neuromarketing:"I consume, therefore I am!". Science and engineering ethics, 21(5), 1271-1284.
Wedel, M., & Kannan, P. K. (2016). Marketing analytics for data-rich environments. Journal of Marketing, 80(6), 97-121.
Online sources:
C3i Healthcare Connections (2016): Social Media in Life Sciences: Adoption and Trends. Benchmarking Report. Located under: https://www.pharmavoice.com/wp-content/uploads/wp-c3i-082916.pdf?tracker_id=1475768351646
Cognizant (2012): Adaptive Social Media in Life Sciences. Located under: https://www.cognizant.com/InsightsWhitepapers/Adaptive-Social-Media-in-Life-Sciences.pdf
Sali, Neelesh (2014): Social Media in Life Sciences: Tangible Impact. Located under: https://www.genpact.com/insight/point-of-view/social-media-in-life-sciences-tangible-impact
Weber, Sebastian (2019): Namics Social Media Radar: So performt die Life-Science-Branche. Located under: https://www.bvdw.org/mitgliedschaft/mitgliedernews/detail/artikel/namics-social-media-radar-so-performt-die-life-science-branche/